Science isn't scary. In fact, it's pretty bad ass!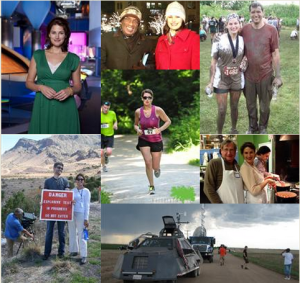 One PhD in physics, 9 years designing science museum exhibits and countless hours spent cultivating a social life with non-socially awkward nerds later, here's what I know:
Normal people do science. No pocket protector required. (although the stereotypes do have some basis in reality…not gonna lie to you)
Most people who think they're allergic to science actually find it kind of cool when it's explained well.
Some of the most mind-blowing things you will ever see are scientific – even that drink you're having at the bar has some cool science lurking inside it.

 
In addition to a PhD in physics, I'm a black belt (twice over), play violin (and have since I was 5), I've chased tornadoes with the pros, blown up cars in the name of 'science' (it was as awesome as it sounds), and I've worked as a model and actor (even grad students need to pay the bills).
To prove my legit science street cred, you can click here to see my resume, reel and bio.